By Youth, For Youth
Our peer-led Youth for Youth initiative is a vibrant and inclusive international forum fostering collaboration and exchange of ideas
We are the Next Generation
Youth for Youth is a virtual international community, set up in 2011 to encourage collaboration and sharing of ideas and expertise between communities.
Since then, it has planned and run six annual summer camps in Belarus, trained young adults to run various projects in their communities, and forged lifelong friendships and relationships along the way. It now numbers over 100 young adults.
Years of Soviet rule saw communities across Belarus systematically dismantled. Even today, its legacy is so strong that members are either unable or too nervous to attempt to revive their communities. The solution to this problem lies with the youth, who never knew the Soviet era and who sense that they deserve better than the status quo. Through their passion, community life for people of all ages is being re-established.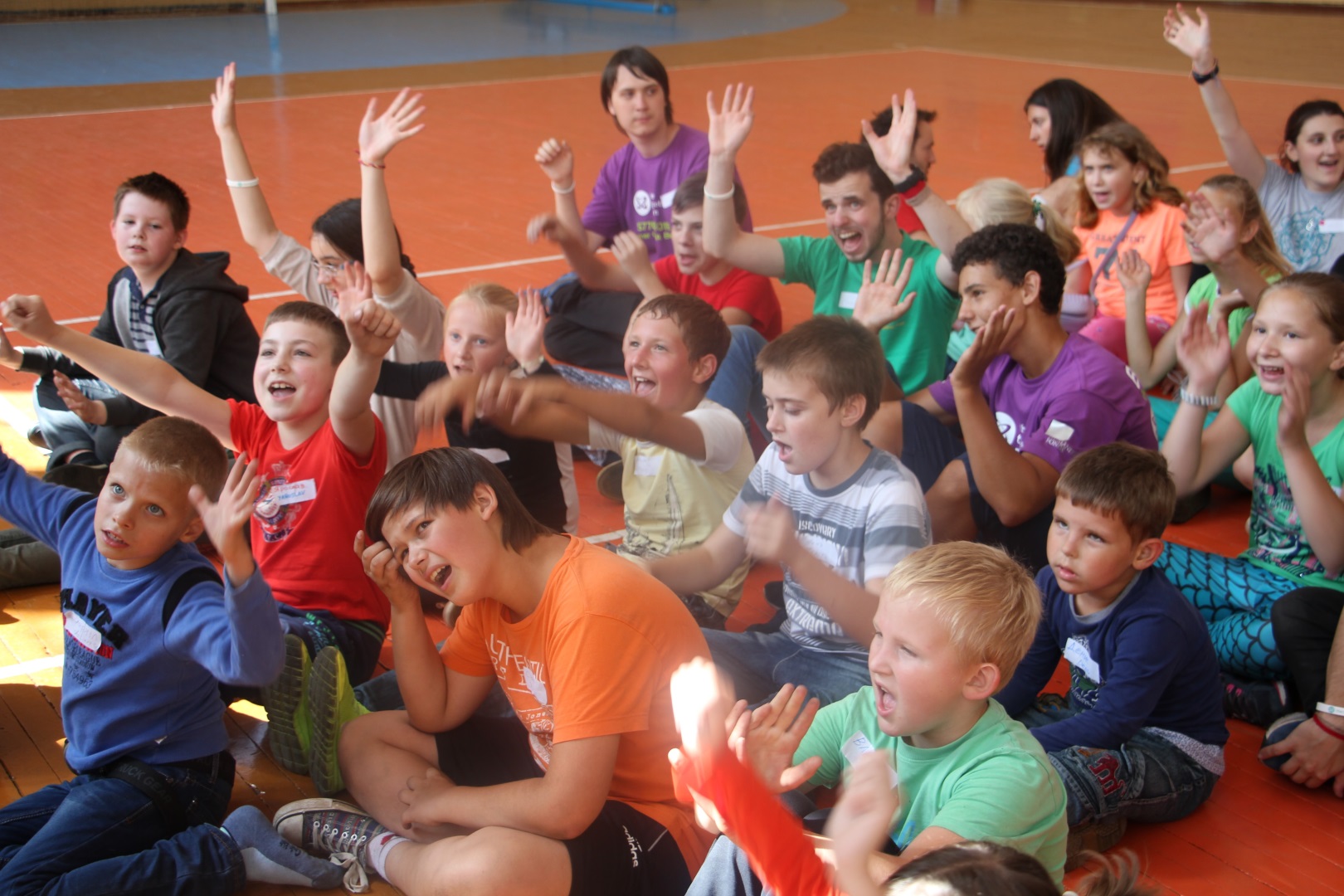 the youth for youth summer camp
Youth for Youth members from the UK and various communities across Belarus have run a joint summer camp, first in Polotsk (2011-2013) and then in Bobruisk (2014-2016).
The programme includes training sessions in youth leadership, targeted by ability. Older youth leaders help their colleagues with less experience to develop their skills, ensuring that this knowledge is retained in the community. This year, for the first time, we held a pre-camp residential weekend, with peer-led Jewish and general education, and team building activities.
Each community hosts the Summer Camp for three years in order to teach and inspire the youth of that community to organise events independently. For example, Polotsk now hold annual Summer and Winter Camps, inviting youth leaders from across Belarus to participate.
Empowering a Generation
The Together Plan's model for youth development provides three separate layers of benefit:
Firstly, our projects provide children with fun, exciting and educational activities led by young adults from their communities. Many children do not have access to similar activities elsewhere. In fact, lots of attendees have informed us that Youth for Youth programmes are the highlight of their day, week, or even year. They also provide an education in Jewish history and traditions, which enables the children to take a more active part in their community and help drive its development.
Secondly, through dedicated training sessions by experienced youth leaders, we enable young people in our target communities to hone their leadership, planning, communication and creative thinking skills. With such guidance, Youth for Youth members have developed the skills and confidence to plan and run activities in their communities, such as Sunday Schools, and Summer and Winter Camps. What's more, they pass on that knowledge to younger, less experienced youth leaders.
Thirdly, through meeting other young people from dramatically different backgrounds, Youth for Youth allows the exchange of cultures and experiences that benefit everyone involved, no matter where in the world they come from. The numbers of Belarusians involved in their communities is rapidly increasing thanks to Youth for Youth, and in the UK we have succeeded in engaging many young professionals in their twenties, who would otherwise have very little involvement in the life of their communities. Working as a youth leader drastically increases confidence, and making such a big positive impact on young people provides an incredible sense of pride and achievement, that prepares Youth for Youth's members for success in any walk of life.